¨ Home
¨ Glass
¨ Ceramics
¨ Other
¨ Contact
Clay tobacco pipes
The research of tobacco pipes has already started in the 19th century. Westerhoff wrote the first Dutch study about this item. In the early 20th century new articles were published. Most of those articles handled about the declining Gouda production. A new boost was given in the thirties and fourties of the 20th century by D.A. Goedewaagen. After the Second World War, the clay pipe research mostly continued by English speaking countries. The research was mainly focused on the mathematical basis (for instance the publications of Binford) to reach a precise dating of the clay tobacco pipe.
A new impulse was given in 1975 by the publication of the work of F.H.W. Friederich: Pijpelogie. Since that time, proportionately more research on this matter was done and this has led to several (Dutch) publications. The research questions of today concerns the origin and dating of the products and the social status of the users that can be read from the products. The author of the website has an extensive experience with this type of research and can help you with the interpretation of excavated clay tobacco pipes. For realized projects and publications of this author see the project and author's publication tab.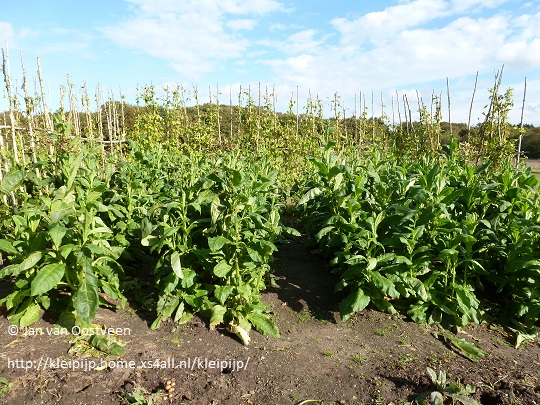 Additional information
Production material;

Unmarked, decorated bowl;

Unmarked, undecorated bowl and decorated stem.